Our Approach to "Natural" Eczema Treatments
At MetaDerm, our carefully formulated blend of natural therapeutic extracts helps your body reduce flare symptoms and prevent future flares. We know that many people assume that "natural" eczema treatments don't work. But, MetaDerm proves them wrong.
Personalized for Your Life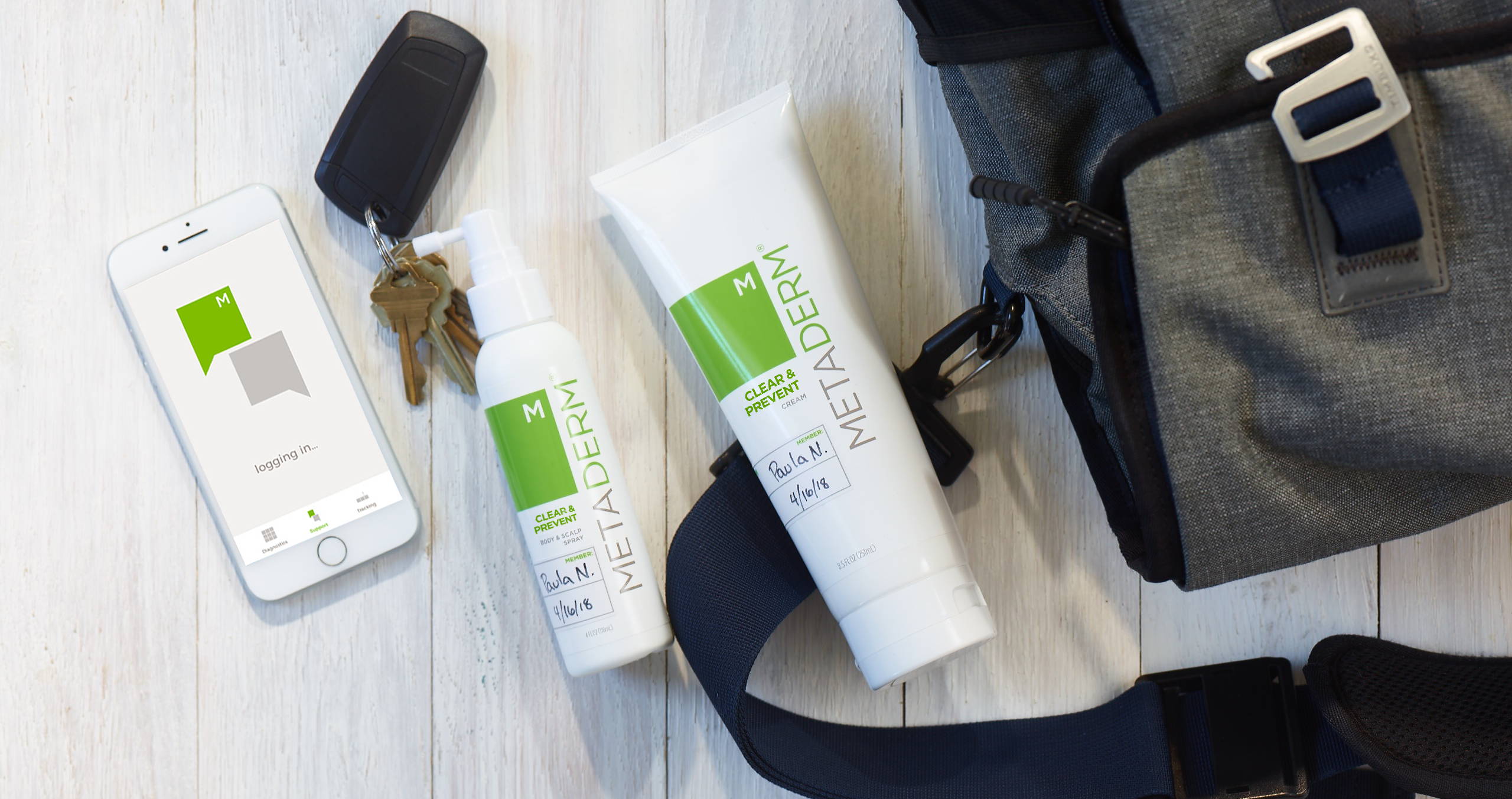 Instead of a one-size-fits-all solution, MetaDerm is designed to work for your specific skin needs. To get started, complete our short skin assessment, and our team of experts will recommend a personalized plan just for you. Plus, our MetaDerm Care Advisors are available whenever you have questions about MetaDerm and your skin, so you can get answers when you need them.
Inspired by Nature. Backed by Science.
When MetaDerm researchers observed the dramatic effects of a combination of more than 20 botanical extracts on rheumatoid arthritis patients, they recognized the opportunity to use the power of this blend on other inflammatory conditions. The result is a collection of effective eczema treatment products that work without steroids, dyes or parabens to build the strength and resistance of your skin, help prevent future flares and maintain clear skin. The best part is that MetaDerm's unique treatment makes it strong enough to tackle tough symptoms and gentle enough for everyday use. Learn more about how MetaDerm works, here.