At MetaDerm, our unique approach to psoriasis and eczema includes powerful products personalized to fit your needs. Made with powerful therapeutic extracts that help your body reduce symptoms and prevent future flares without steroids, MetaDerm is changing lives everywhere. Check out what these real users had to say about their experiences with MetaDerm!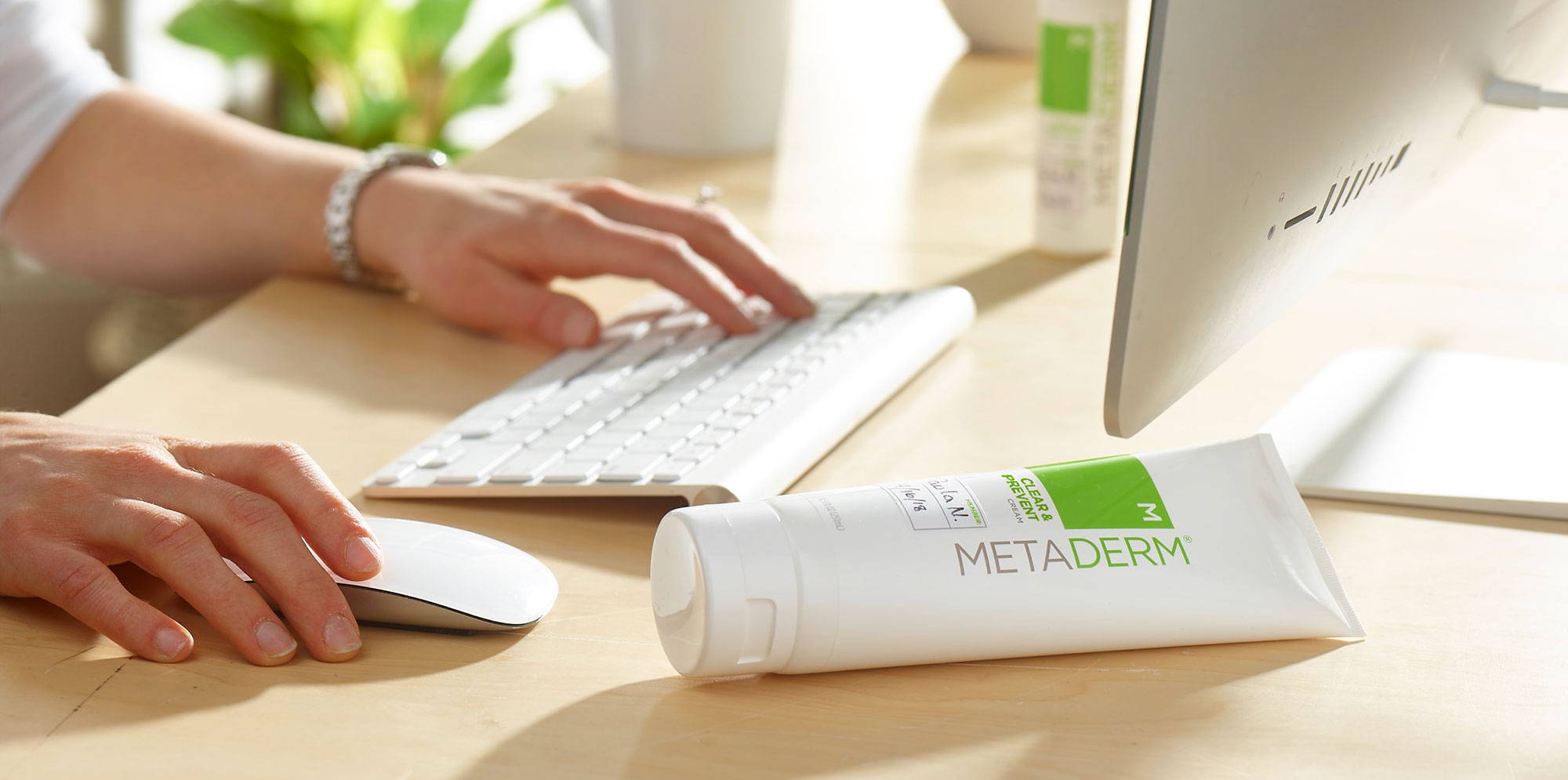 Reviews for MetaDerm Psoriasis Treatment Products
"MetaDerm psoriasis lotion is amazing! I am on my third month of using it (just once a day even though I thought I should apply more) and it is working better than the biologics and steroids I've tried in the past. It's so mild, soothing, and light. Highly recommend this product!" – Lindsay H.
"MetaDerm is fantastic! I am using the product two to three times a day. I have noticed an enormous difference in clearness of my face within the first two weeks of using. I have had very little "break outs" since using the product thus far." – Sicilia D.
"I have suffered with scalp psoriasis for the past 3 1/2 years. I have tried everything over the counter that I could find. When I started to use Metaderm and it almost instantly relieved the intense itching. Even at that point I was satisfied because it did not itch anymore. After a few weeks of use I started to notice my patches getting smaller and smaller. It had almost cleared up after several months use. No more flakes on my clothes, car seat etc. Completely satisfied and highly recommend." – Carla W.
"My daughter was diagnosed with psoriasis 4 years ago. It's been a struggle for sure. She's only 12 and since the age of 8, she's had large patches on her legs. Her scalp was so bad. And starting in a new school made things all the more stressful. It was awful (for both of us). We started using Metaderm exclusively- the scalp treatment, body wash and lotion. It's been 9 long months but her skin looks amazing and is almost 100% improved. She is so much more confident with her skin and she's excited to wear shorts in the summer!" - Valerie C.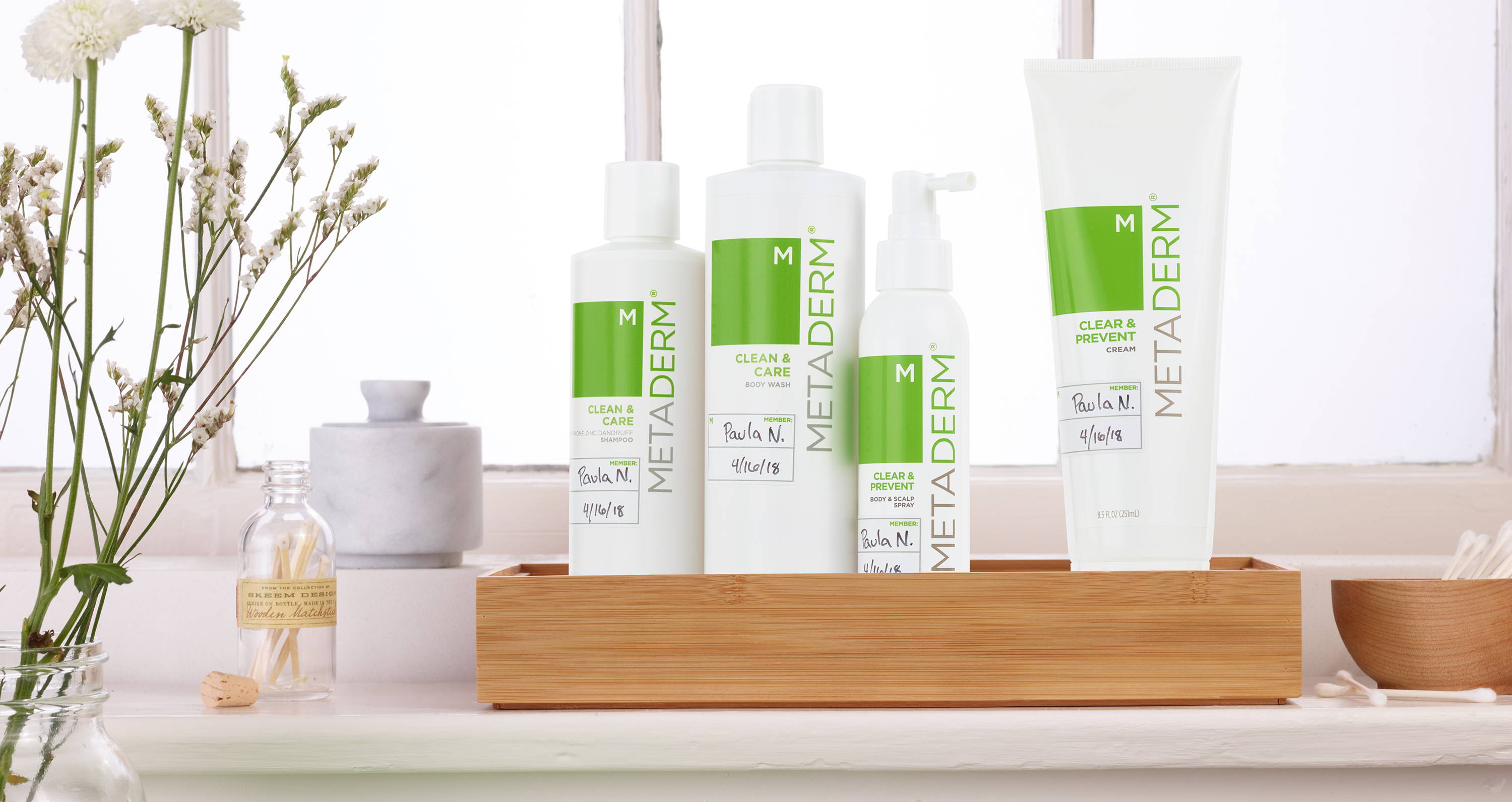 Reviews for MetaDerm Eczema Treatment Products
"MetaDerm Eczema Spray is absolutely fantastic! I have tried a million different things, and nothing has relived my eczema and the horrible itching that comes along with it. I would itch my skin until it would bleed at times- it was so unbearable I couldn't even think straight at times. I used MetaDerm over the 12-week period, and it kept getting progressively better. I still itched really bad in the beginning, but over time the itching lessened. I finally am able to concentrate on other things besides the itching. By the time I finished the 12 weeks, my eczema had basically disappeared. Finally, I have found something that works." – Jalise H.
"I have really bad eczema on my scalp and have had many topical medicines prescribed, which none of worked. I have tried many over the counter products to include organic raw shea butter cream and oil and other conventional anti itch creams, which work to relieve the itch, but don't work as well as MetaDerm as far as healing the eczema and relieving the itch. I spray my scalp in the morning and evening. I have a lot less flaking, itching and the most healing with this product than any I have tried in the past. I definitely recommend this product." – Melissa L.
"I bought MetaDerm for my daughter. Her eczema was really bad. I was afraid she would need steroid injections. Now her skin looks amazing. It is back to normal. You wouldn't even know she had eczema. I even bought the body wash. I am so thankful for MetaDerm." – Judy
"I had a couple months before stepping up as maid of honor at my sister's wedding and the dress was short enough that you could see the eczema and resulting sores on my legs. Another lotion I tried didn't work. MetaDerm lotion helped with the itchiness within a week (no more scratching in my sleep) and cleared up the eczema in about 4-6 weeks." – Kelsey S.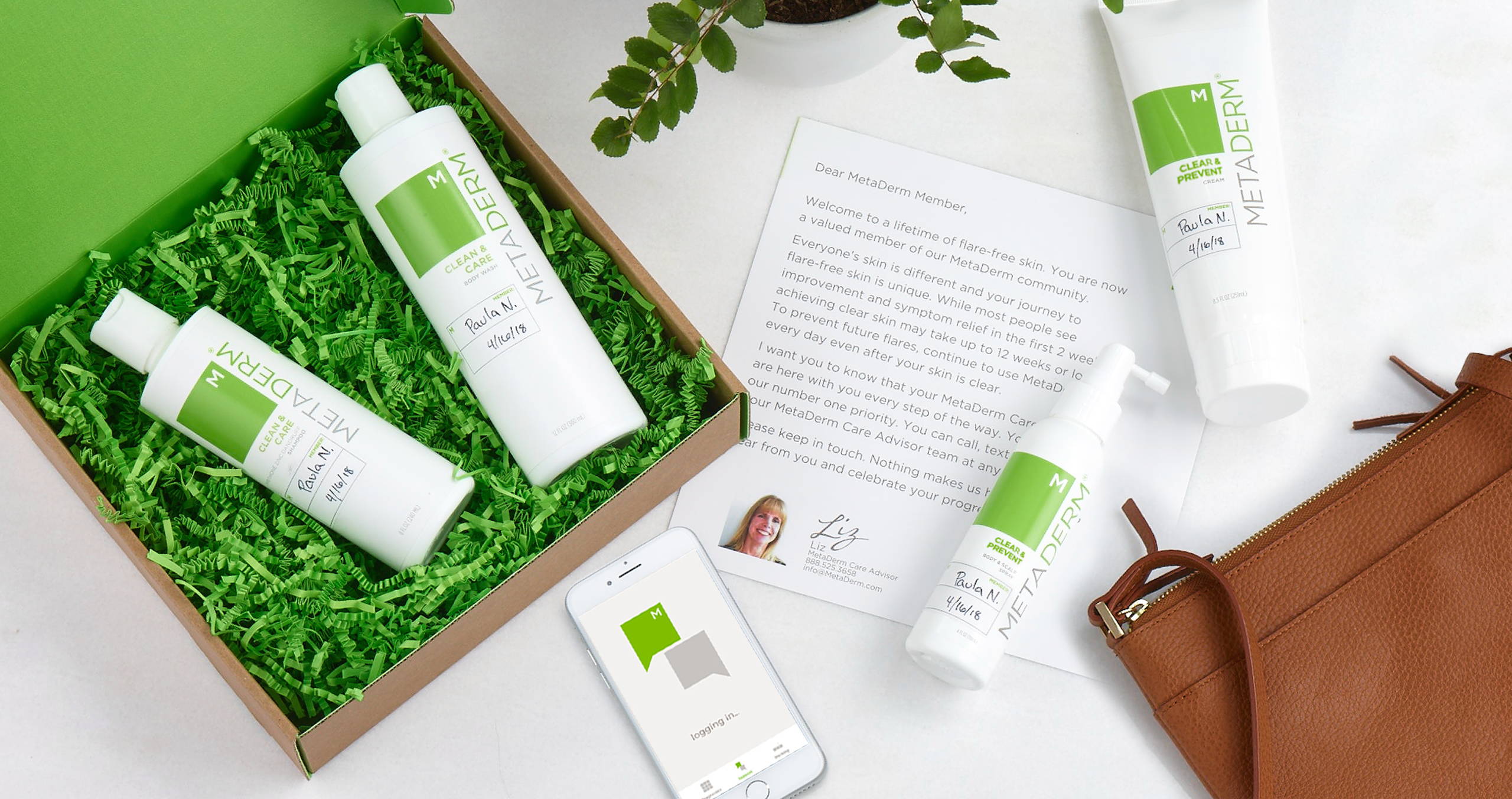 Want to get started with MetaDerm? Just take our short skin assessment and our Care Advisors will work with you to develop your personalized plan.