How MetaDerm Treats Scalp Eczema Differently
At MetaDerm, we believe that dealing with scalp eczema shouldn't be complicated. Our experts developed a series of products that are formulated with powerful therapeutic extracts that help your body get rid of scalp eczema symptoms by reducing itching, redness and dryness. No steroids. No parabens. No dyes. No prescription.
Personalized Eczema Treatment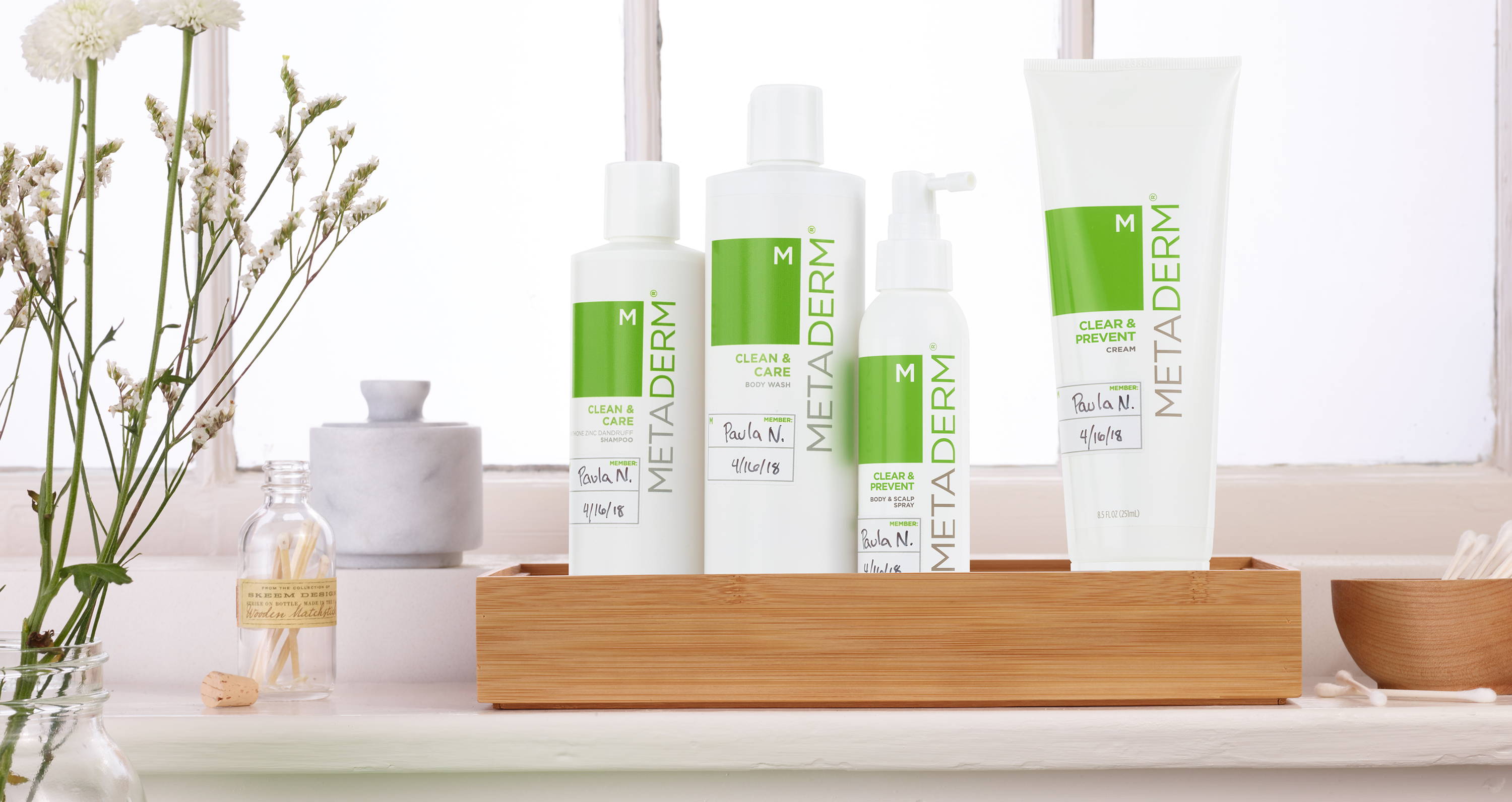 We know many people living with eczema get stuck using a one-size-fits-all treatment. Instead, we work with you to design a personalized plan that fits your unique skin needs. Simply take our short skin assessment to get started.
How It Works
Made with powerful therapeutic extracts, MetaDerm is strong enough to treat intense symptoms, but gentle enough to use every day. The healing properties of botanical ingredients have been recognized for centuries. Our team of researchers observed the dramatic effects of a combination of 20+ botanical extracts on rheumatoid arthritis patients and used that same power to treat other inflammatory conditions. Using MetaDerm products at least twice daily on your scalp eczema can help you achieve flare-free skin for life.