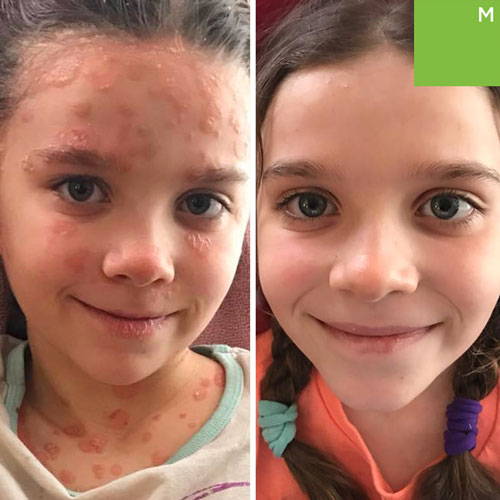 Prayers, Patience & Persistence:
Finding a Psoriasis Treatment that Works


In many ways, 9-year-old Hannah is your typical kid. Growing up in Michigan with her parents and older sister, Hannah loves to ride bikes, hike, and play games. "We love to be outside and just be active as much as possible," Hannah's mom Beka said. "We enjoy playing games together and just hanging out with our family."
But for every way Hannah is like her fourth grade classmates and other kids, she also struggles with feeling different. She was diagnosed with guttate psoriasis about six months ago in October 2017 – and what started with a few small patches began to grow and seemingly takeover her skin.
"We noticed that she had a spot on her leg," Beka said, "It was the end of September, beginning of October. She had had a wart there and had picked at it, and it just changed its look."
Hannah also has struggled with excessive dandruff on her scalp, so when her mom started researching, she became suspicious that this spot irritating her daughter was in fact psoriasis. "It just sort of escalated from there."
When it came to treating Hannah's psoriasis, Beka took a hands-on research approach. "I wanted to have as much knowledge about this as possible," Beka said.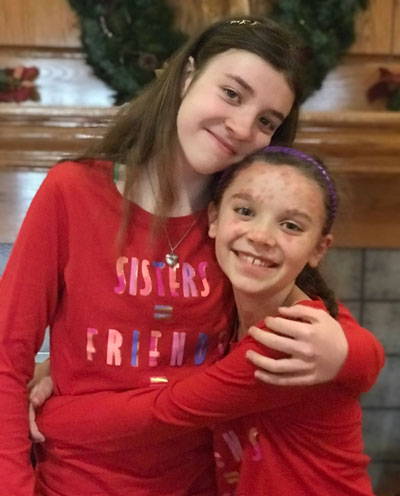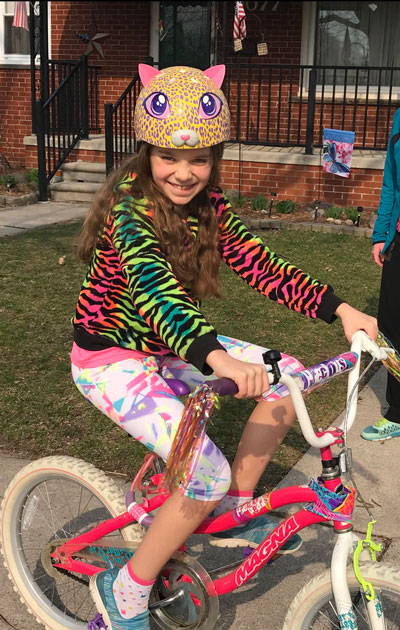 Learning that psoriasis is an autoimmune disease, they first took steps to heal Hannah's gut as naturally as possible, in hopes that it would help heal her skin.
"We wanted to go the natural approach," she said, "and avoid steroids if possible."
This research eventually led her to MetaDerm. In Beka and Hannah's experience, it took about 12-14 weeks of regular product use before Hannah's skin showed big improvements. It was the same as what the doctors said about healing the gut, which made sense to Beka, as they both had a more natural approach.
To keep Hannah's spirits up through this long healing process, Beka said they relied on "three P's," as psoriasis starts with one itself.
"We had three P's that we used: Prayer, Patience, and Persistence," she said. "Probably the hardest one was the patience one, for all of us, because we just wanted results now. And that's just not the case when you're healing in a good, positive natural way."
Over several months, Hannah and Beka incorporated MetaDerm into their daily routine. And with patience and persistence, they saw those results over 12 to 14 weeks. Hannah's birthday wish was for her flares to be gone, and when she woke up on her 9th birthday, she had only a few small spots remaining.
"It started clearing up," Hannah said. "Big time."
And these days, Beka is happy to report that Hannah's skin is nearly clear.
To hear more about Hannah's story and journey with MetaDerm, click here to watch our conversation with her and Beka on Facebook Live. If you're interested in starting your own MetaDerm journey, let us help you on the path to flare free skin.